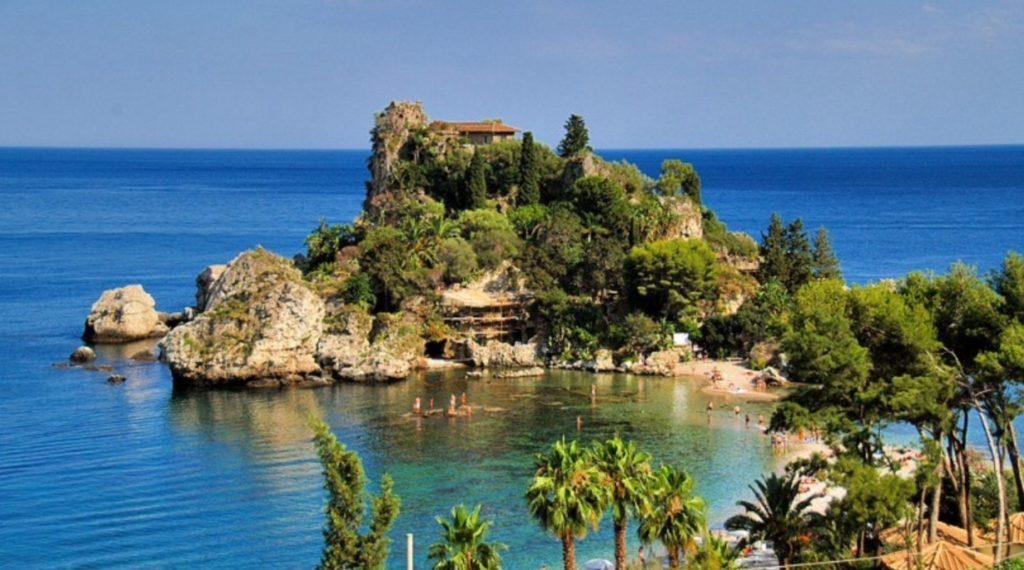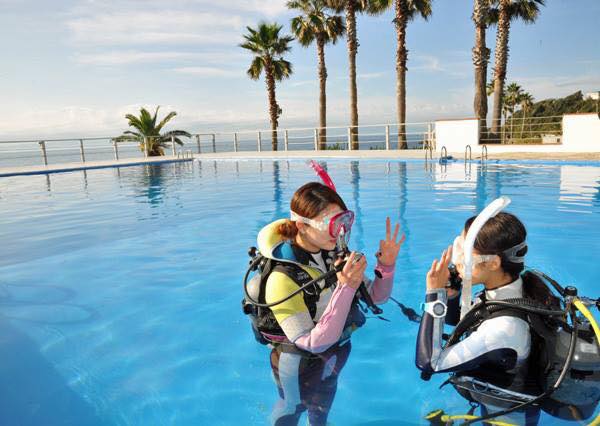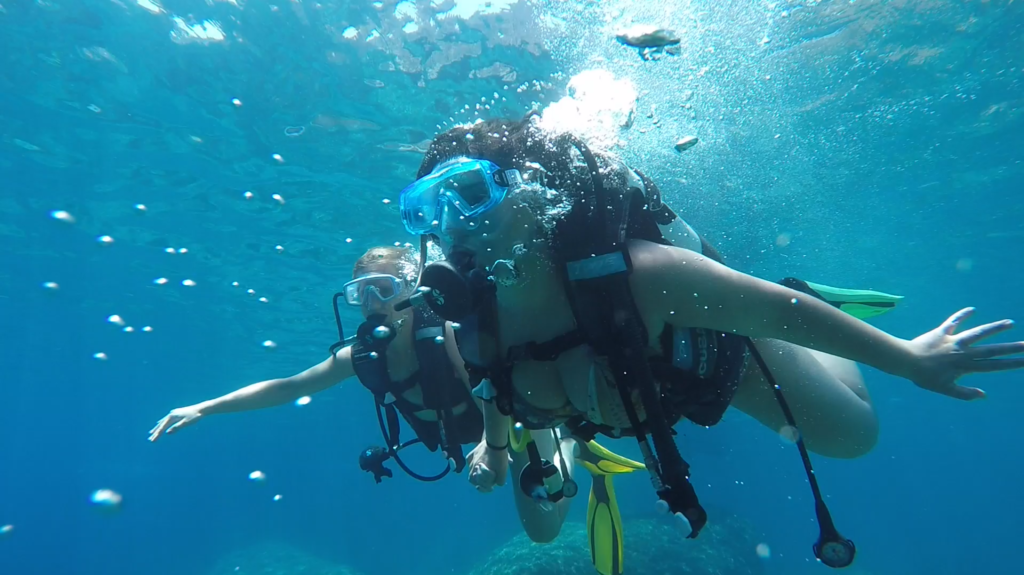 Daily Diving @ Divesicily
Your Daily Diving will start at one of the many local dive sites, protected from swell and current. During your first day, our guide will brief you on the service available and help you to design your diving package which suits you best!
As a certified diver, you may dive by shore or join our daily boat trips. There are over thirty dive sites to be discovered from you. Our friendly and experienced instructors will guide you around some of the best. We take care of all the logistics, so you can relax and enjoy your dives.
You will usually make your first dive by shore or boat at a local site along the coast. Local sites are sheltered from waves and current and offer an easy and relaxing start to your diving holiday. Our instructors will advise you on other trips including the Famous Roman Temple where the Big Blue (Le Grand Bleu) from Luc Besson (with Jean Reno the famous french Actor), Movie were filmed, The Isola Bella Marine Sanctuary, The Grotta Azzurra, Elefant Reef and the famous Air Cavern.
Divers are accompanied by a dive guide
Maximum of three buddy teams per guide
Full briefing before every dive, covering safety and features of interest
All our dive center's boats carry emergency equipment
Please note that if your diving certification involves a depth limit up to 12m, we suggest you to have a private dive guide for your daily diving.
Shore Diving
Shore dives allow you to easily combine diving, with relaxing with your friends, family or partner. You can make guided shore dives straight from our Diving Center. Shore dives are easy and relaxing, with plenty to see underwater. We typically schedule guided shore dives in both morning and afternoon, every day.
Diving by boat
Join one of our boat trips for the widest possible choice of dive sites, and a relaxing day out. Our boats are comfortable and spacious with sundeck, toilets and shaded areas. A freshly-prepared buffet lunch is offered on board. Hot and cold drinks are available. All boats are equipped with life jackets, marine safety equipment, VHF radio, oxygen, and first aid kits.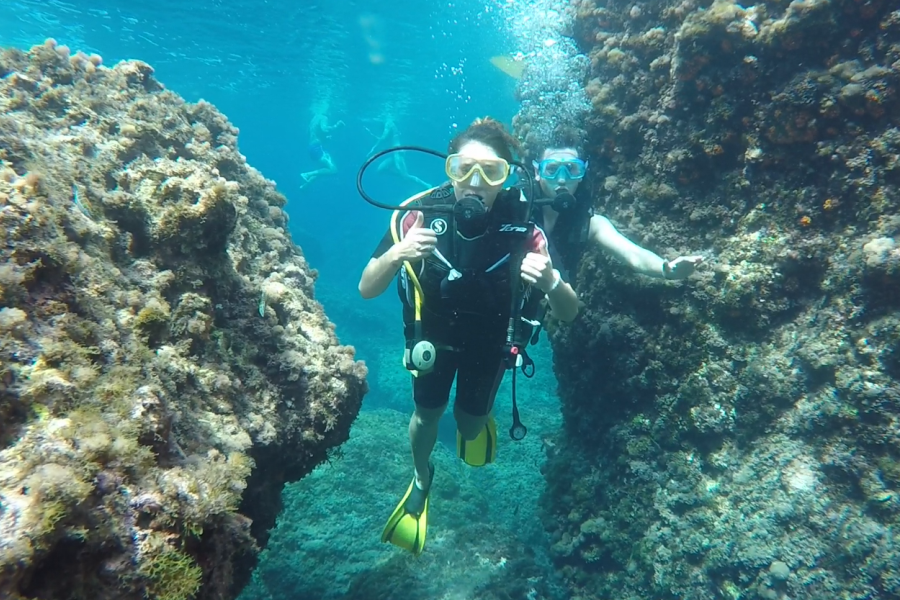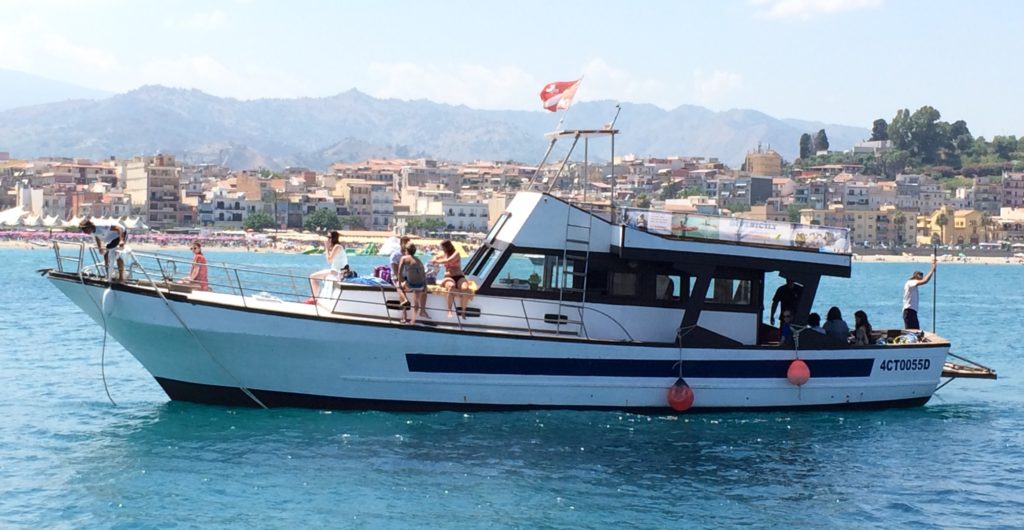 Check dive and Refresher course
To ensure that your dives with us are safe and enjoyable, if you have not dived in the last 12 months we will ask you to make a Check dive. This will be the first dive of your diving package. Before the dive, your instructor assists you in assembling your equipment and briefs you about the skills that you will practice. You spend the first few minutes of the dive practising basic scuba skills with your instructor, before continuing on a guided underwater tour.
If you have not dived for two years or more, you will need to take a half-day Refresher course. The Refresher aims to refresh your existing diving knowledge, so that you may participate comfortably in guided dives. The course consists of a short quiz to refresh diving theory, skills practice in confined water and one open water dive. Your instructor will assess your skills and comfort level during the dive, and recommend suitable sites for guided dives on subsequent days.