Aci Trezza
Aci Trezza is a small paradise of unmeasurable cultural and historical value. Founded in 1600  as a maritime port, for many decades the village lived thanks to fishing.
It is said that Aci Trezza inspired Homer for some of the most famous scenes of his mythological works. Ulysses was imprisoned by Polyphemus precisely in the territory on which the Sicilian village stands today, and when he managed to escape by blinding the Cyclops he unleashed his anger so much that the latter threw huge boulders into the water, from which the islands of the Cyclops originated.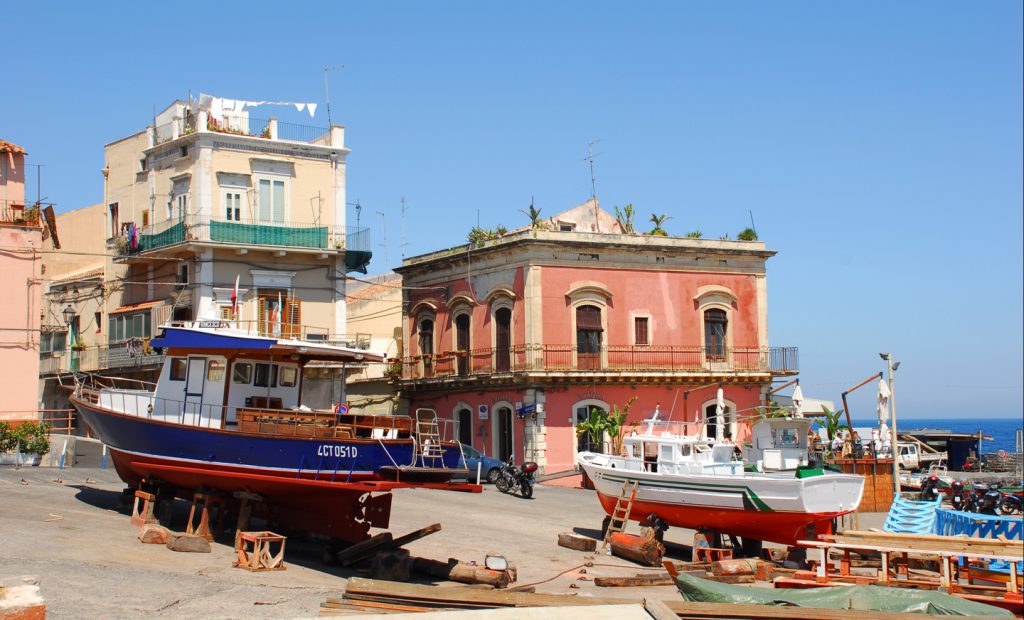 Rodolico Shipyard- A true Sicilian Heritage gem
The Rodolico shipyard is an historic place set inside the ancient port of Acitrezza, made unique by the basaltic columns forged from the primeval lava of Etna cooled by the sea. The historic shipyard has existed for five generations, as documented by two invoices dated 1808 and 1908. The location is even mentioned in the masterpiece "Malavoglia", the best known novel written by Sicilian writer Giovanni Verga.
We strongly recommend visiting the Rodolico shipyard, father Salvatore (84) and son Giovanni are two of the few remaining Masters of Ax in Italy and will be happy to show you around. Strict government regulations brought their full-blown business to a halt back in the 90s. Now, they hope to keep their craft alive by showing it to youth, locals and tourists.
You can find more information on their website. www.mastridascia.it